Space Tour Notes
This page is dedicated to providing a short summary of the talking points that a space tour would have
Kitchen
The kitchen is an area at the head of the space where refrigerators containing foodstuffs are used.
Shop Area
The shop area is a general area where projects can be worked on.
HAL
The makerspace monitor
GUI on screen but under development
keycard access
Electronics Room
The electronics room is an area where electrical projects can be worked on.
3D Printers
There are at least four 3D printers in the electronics room.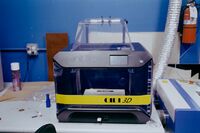 PLA tested
ABS compatible
Heated bed
excellent final print quality

(actually better than the Zortrax somehow)

Whatever slicer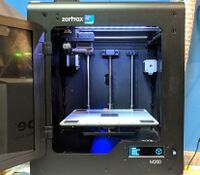 Main workhorse 3D printer
Critical uptime priority
ABS only
excellent final print quality
Proprietary Zortrax slicer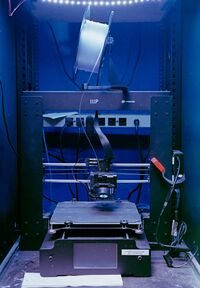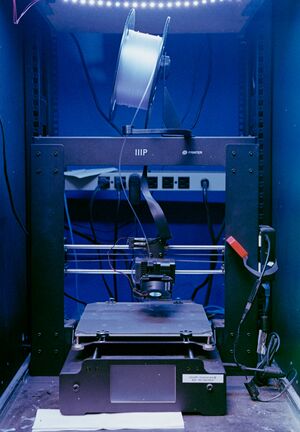 Nickname IIIP
Low uptime priority
Experimental filaments
OctoPrint attached
"Good" final print quality
Whatever slicer
Test Equipment
Oscilloscopes
200MHz on the Analog Tektronix (teal box)
60MHz on the Digital Chinesium GwInstek
old analog oscilloscope?
Function Generator
HP function generator
Gives your magic pixie waves
Power Supplies
Programmable Chinesium GwInstek power supply
Analog Power Supplies
Cal Poly Pomona Power Supply

 ?????
How did it even arrive here?
Soldering Station
Power controlled desoldering station
for difficult-to-remove plated-through-hole components
Metcal
Very nice soldering station
CSI (Hakko clone)
Nice soldering station
Interchangeable tips for oddball soldering jobs
Supplies
Common parts, common resistors, common capacitors
Resistor library / capacitor library