Category
:
Main Page
Jump to navigation
Jump to search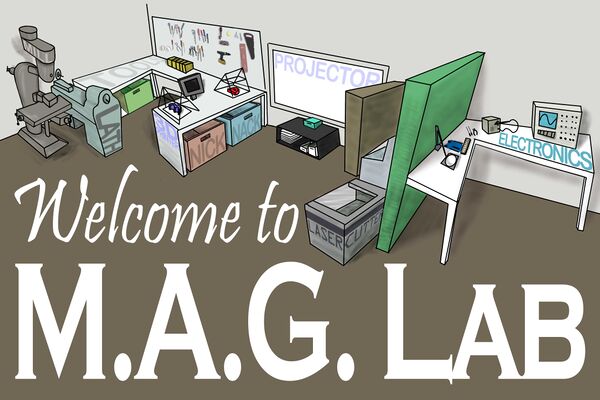 MAG Lab is a nonprofit hackerspace in the Pomona, California area. We are a community of technically minded people who love to learn, create and collaborate on making cool things. We want to connect interested members of the local community with equipment and knowledge that they otherwise might not be able to access. No matter what your current skill set or knowledge level, as long as you like to play with technology, there is a place for you here.
We have business meetings that are open to the public on Tuesday nights at 8:30 PM (Also online, see calendar on the main website). We also have a hangout with projects on Friday nights 7:30 PM. Feel free to stop by and check us out at one of these times. Please join our mailing list in order to keep up with the latest news!
Subcategories
This category has the following 6 subcategories, out of 6 total.
Pages in category "Main Page"
The following 8 pages are in this category, out of 8 total.